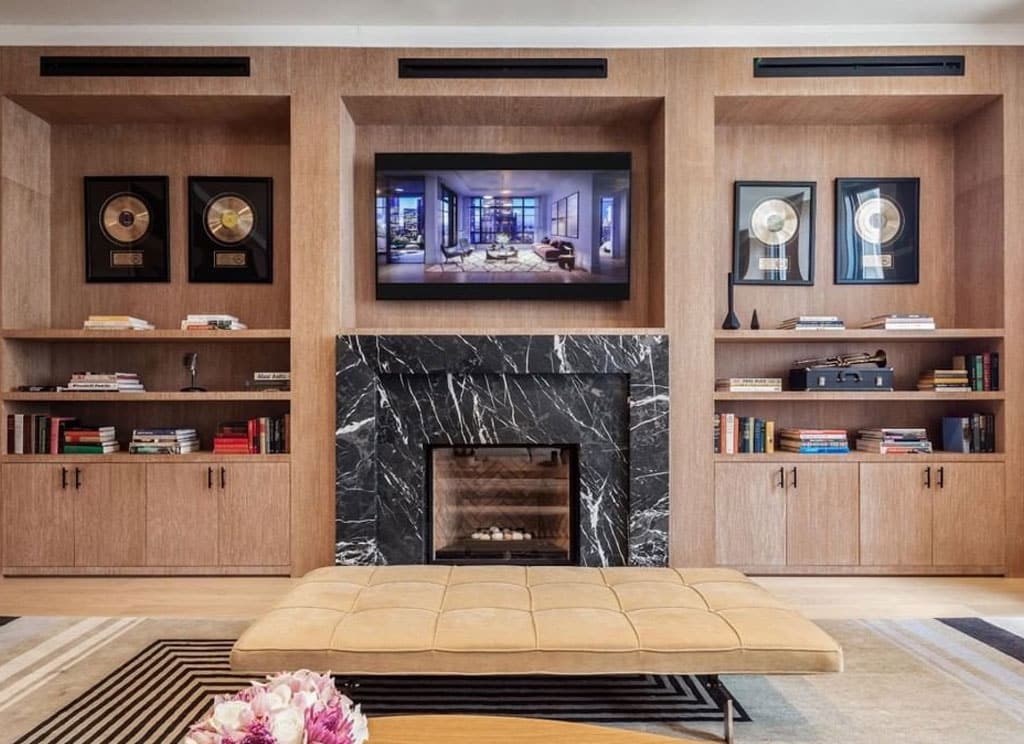 Custom millwork elevates any home space, adding style and sophistication. However, it needs proper care to preserve its beauty and durability.
This blog post from the team at Knossos Furniture shares valuable tips to maintain millwork and keep it looking new for years. If you implement these millwork maintenance tips, you'll enjoy your woodwork for many years.
Dust Regularly 
Over time, dust from the air will build up on various wooden surfaces in your home. Dust particles can be abrasive, scratching, and dulling your finish over time if you don't remove them.
You can prevent the problem by dusting your custom millwork regularly. Take a dry, soft cloth and use it to gently wipe down your interior wooden elements several times every month.
Use The Right Cleaning Products
Using only cleaning supplies formulated for your custom millwork is critical. Avoid using harsh chemicals, as they can damage the wood. Some polishes and waxes can also be harmful, sticking to the surfaces and undermining future touch-ups. 
A damp cloth can do an excellent job removing dirt and other debris around your millwork. Drying the surface properly is essential after cleaning woodwork. You don't want water to seep into the wood. 
Maintain Appropriate Humidity
Another valuable millwork maintenance practice is monitoring the humidity. While wooden elements are known to be damage-resistant, they are usually vulnerable to moisture. 
Wood usually absorbs excess moisture from the air and expands. When the air becomes too dry, it will release water and contract. Over time, these processes weaken the woodwork's structure, leading to a warped appearance. 
You can avoid these issues and preserve your wood's beauty and strength using exhaust fans and a dehumidifier or humidifier to maintain a constant humidity of about 25-55%. 
Apply Caulk
Caulking is another excellent way to maintain the charm and function of your architectural millwork. Caulk is a flexible substance that seals air leaks through gaps, cracks, and joints less than a quarter inch wide.
Caulking compounds often come in disposable cartridges that fit in half-barrel caulking guns. However, it's worth noting that certain pressurized cartridges don't require guns. 
Common caulking compounds comprise polyurethane, silicone, latex, butyl rubber, and water-based foam sealant. Follow the tips below to ensure the best caulking results:
Clean every area you want to caulk to promote proper adhesion. 

Keep the caulking gun at a 45-degree angle to get deep into the cracks. 

Ensure the caulk sticks to both sides of a crack or seam.

Apply the caulking material to the bottom of the opening to prevent bubbling. 

Apply caulk during dry weather with outdoor temperatures at 45 degrees Fahrenheit for the best results. 
Clean Exterior Millwork Properly
Your custom cabinetry and millwork face various elements throughout the year. Therefore, without proper care, they can gradually lose their visual appeal. Follow the tips below to keep your exterior custom millwork free of dirt, grime, and other accumulations: 
Start with removing any paint or wood splinters peeling from your millwork. 

A high-pressure water hose can do an excellent job eliminating dirt and grime if your millwork includes dovetail timber or a standing pergola. Hose the surface in a downward direction. 

Using a store-bought cleanser is advisable for stubborn areas, and you can apply it with a brush. 

You can use a toothbrush to clean difficult-to-clean surfaces on a pergola.

Mix a cup of oxygen bleach with a gallon of water and apply the solution to mildew-infested areas. You should do this after washing the woodwork. Rinse the surface with soapy water after the stains have lightened
Common Mistakes To Avoid When Cleaning Millwork
Regular dusting, humidity monitoring, cleaning, and caulking are critical millwork maintenance practices. However, you can do much more to get the most out of your custom millwork. You don't even need special woodworking skills to implement these tips:
Avoid subjecting your custom millwork to excessive or repetitive impacts, such as letting children play on furniture or unloading heavy items on wooden surfaces. Thanks to their flexibility, many modern finishes can exhibit evidence of the impact and pressure they experience. 

Do not place electrical appliances on your custom millwork. These appliances may generate heat that leaves unsightly marks on your wood surfaces. 

Avoid exposing your millwork to sunlight for prolonged periods, as the UV rays can lead to fading. Closing curtains during peak hours of the day is advisable to minimize UV exposure. 

Turn on exhaust fans while showering in the bathroom or cooking in the kitchen to prevent moisture build-up. 
Call Our Team at Knossos Furniture for Custom Woodworking
Following these millwork maintenance tips will help you enjoy your millwork's beauty and function for years. Knossos Furniture is the company to call if you want to implement high-quality custom millwork in your home. With over 40 years in the business, we pride ourselves on being one of New York's leading woodworking companies. Contact us today at (718) 729-0404 to get started on your custom millwork project.