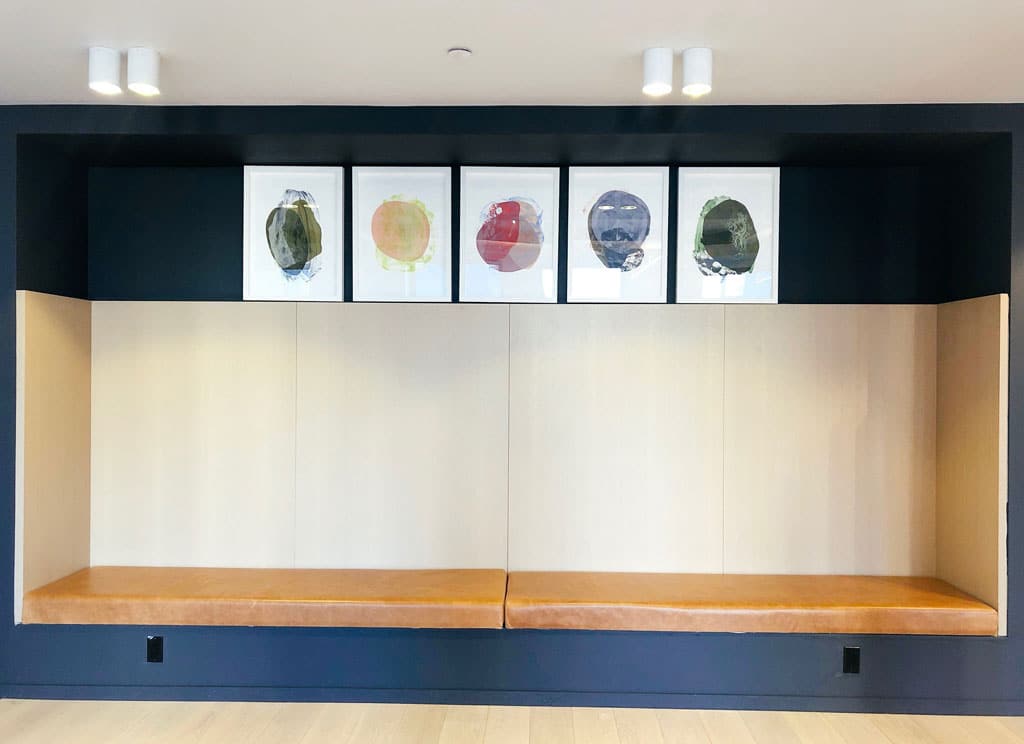 Home improvements are a great way to make your everyday life easier, and your home look better. Adding custom built-in storage can make your house stand out when you're ready to sell, which can be the difference between a fast transaction and a home that lingers on the market.
Custom built-in fixtures and furniture elevate both your home's functionality and aesthetic. Read more to learn why adding value to your home with custom built-ins in NYC is a smart investment.
Benefits of Adding Custom Built-Ins
Built-ins are permanent pieces that contractors build directly into the walls of the home. Some examples of built-ins are bookshelves built into a living room wall or cabinets added to the bathroom and kitchen. Other examples include window benches, reading nooks, and shelves around the fireplace.
You can enjoy personalized built-ins because furniture designers tailor them to your home's architecture. Dead space on a living room focal wall can become an interior entertainment center. An awkward corner can turn into a cozy reading nook with built-in seating. You can turn free space in a hallway into display shelves for some favorite decorative pieces.
The following are some of the biggest reasons custom built-ins are a smart investment that adds value to your property.
1. Enhance Home's Aesthetic Appeal
Do you ever browse photographs of older homes and wonder how they are so rich in character?
Built-in fixtures are a common feature in these homes. Rather than standalone bookshelves, architects built shelving directly into the wall. Instead of bulky entertainment centers or large dressers taking up floor space, traditional houses had closets, shelving, and cabinets within the wall itself.
While a trip to Ikea for bedroom or living room fixtures may be fun, you'll end up encroaching on floor space with each item. Building these furniture pieces directly into the interior offers more aesthetic appeal and adds charm and character to your home.
A furniture design and build company can work with you to design built-in shelves in a way that flatters your home and creates a pleasing aesthetic. You'll enjoy the charming appearance of your new built-ins, and built-in shelves and benches also make the property more appealing to potential buyers when the time comes to sell.
Specialized built-ins also make the visual of your home better by freeing up floor space. Clunky standalone furniture can take up too much room. This can make the space in a house appear cluttered.
When you remove furniture from the floor space and incorporate it into the walls, you can make your home appear more open and airy.
2. Affordable and Simple to Manage
Cleaning around furniture can be cumbersome and exhausting. You need to move bookshelves, dressers, and other fixtures to clean behind them or under them. Personalized built-ins are an affordable home improvement that can make cleaning easier.
Having well-organized living spaces that are easy to manage is a major selling point for homebuyers. Whenever you plan to sell, built-ins prove to be a smart investment. Interior shelving or built-in kitchen fixtures can set your house apart from other houses on the market that may be more complicated to manage.
Built-in furniture that is part of the home's interior is also cost-effective for potential buyers. New homeowners transitioning into their first home may not have shelving units or storage pieces. When your home has ample shelving, cabinets, and window benches, first-time homeowners no longer need to buy these items.
3. Good Resale Value
Overall, custom built-ins boost the resale value of your home. These fixtures improve your everyday life, and they will also benefit those who reside there in the future. Potential buyers consider factors like permanent furniture when browsing properties. From the reduced expense to the enhanced character, you want built-ins to make your residence stand out on the market.
To maximize your home's resale value, make sure your built-ins are functional, efficient, and attractive. Storage options like cabinets should match the interior of the home and maximize the available wall space. Choose practical spots, such as living rooms, bedrooms, or a home office, for shelving.
When prospective buyers assess your home, you want them to envision their new life there in an enticing way. 
Add Value to Your Home With Custom Built-Ins in NYC by Knossos Furniture
Whether it's a bedroom storage solution or quaint window seating in the living room, built-in furniture adds aesthetic appeal to your home, improves functionality, and boosts your property's resale value.
Knossos Furniture can help your home reach its full potential. Our design team works alongside clients to make their homes comfortable, functional, and unique. Are you ready to add value to your home with custom built-ins in NYC? Give us a call at (718) 729-0404!