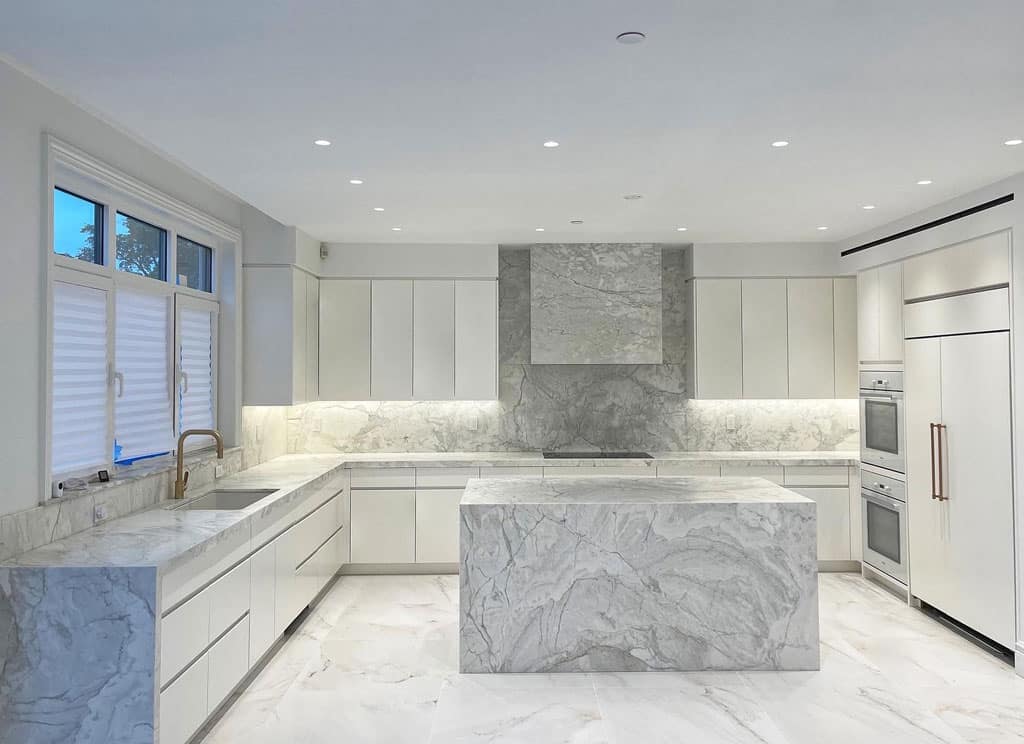 Article At A Glance
Casework furniture can be pre-manufactured and easy to assemble and customize.
Common applications for casework construction include restaurants and bars, meeting rooms, gyms, libraries, home offices, and laboratories.
Millwork differs from casework in that it fits the exact dimensions of a particular space and usually features decorative elements.
Knossos Furniture offers custom-made casework furniture designed with safety, durability, versatility, and ergonomics in mind.
Is casework furniture a viable option in today's modern world? It seems like every piece of furniture you buy is a typical wood or metal option, but what if you want something different? Maybe something custom-made to fit your needs and style?
There are many options out there when it comes to choosing architecture casework for your home or office. That's why it can be tricky to figure out which choice is right for you.
Below, the experts from Knossos Furniture share more about this versatile furniture to help you make an informed decision.
What Is Cabinet Casework?
The term 'casework' now features a general term for box-shaped furniture that involves assembling pre-manufactured materials. The most common type of casework is cabinets, often used in kitchens or bathrooms as storage units for dishes or toiletries. Casework cabinets usually have doors that open to reveal storage areas and could serve as anything from storing office supplies to holding your favorite books and oversized kitchen appliances. 
In addition to being pre-made and easy to assemble, casework is also extremely easy to customize. Buy casework in kits or as individual pieces in various sizes, shapes, styles, and colors, and then assemble everything to your heart's desire.
These constructions may consist of wood or metal but come in plastic and composite materials. You can also buy cabinets with locks to keep your valuables safe.
How Does Millwork Differ from Casework Construction?
Custom millwork differs from casework furniture in that it fits the exact dimensions of a particular space. 
Millwork typically appears on doors, windows, cabinets, and other decorative architectural features.

Casework slots into pre-defined or pre-existing spaces, such as kitchen islands, bar counters, bookshelves, or office storage.
Custom millwork is delicate and often incorporates materials not used in commercial environments with decorative elements impractical for everyday use. For example, millwork often uses beautiful grains and finishes to create a unique look in your home that would be too expensive or impractical to replicate on a commercial level. 
Casework does not have the same level of customization. For instance, you can choose different styles and finishes for casework, but not how it's made. You also will have little control over the kind of wood finish you want and how many layers you prefer in the finish.
Where Can You Use Casework Construction?
Casework is ideal for any space that needs to incorporate flexibility, such as a restaurant, office, or retail space. You can also use casework in an existing space to add variety to the layout or make it more functional.
Casework is ideal for a variety of applications, including:
Restaurants and bars

Meeting rooms and conference centers

Gymnasiums and fitness centers

Libraries

Home offices

Laboratories and more
Modular casework makes it easy to modify your space. For example, you would want to expand and change things around as needed when redesigning your home. Modular casework makes this simple—there is no need for wall or floor-bolted fastenings, and you don't have to disassemble or damage existing furniture when expanding or redesigning.
Why Invest in Casework Furniture Design? The Case for Modular Casework Furnishings
Amazing Affordability
Casework furnishings are an excellent investment. It is often cheaper than custom millwork but can still add value and charm to your space. Casework is also more economical than custom millwork because companies specializing in this product can mass-produce the components.
This means you can get the same quality at a lower price than custom millwork furniture. Another great benefit is that most companies have their own design team that works on projects with clients. So, you won't have to worry about hiring someone else to design your casework pieces; they will do that for you at no extra cost!
Convenience
Casework often comes as pre-assembled parts, which do not require any extra work from professionals. 
It saves time and money for everyone involved.

You don't have to hire someone who will charge by the hour.

You don't have to wait while they get everything set up just right.
Easy Customization
Casework furnishings are also great for people who want their homes to be as unique as they are. You can select a piece that reflects your personality and style while still being practical and usable. And don't worry about having something custom-made—casework products come with warranties that ensure each investment will last for years.
Fast Installation
Casework is incredibly fast and easy to install due to its modular nature. It makes an excellent solution for constantly changing or growing offices, as you can add or remove components as needed. This makes this type of furniture ideal for companies in expansion mode, especially when multiple locations need furniture.
Excellent Cost Savings
The most obvious benefit of casework is that it saves money since the pre-assembled components fit together without the need for complicated tools or fasteners. Once you have put it together, there is no need to go back and fix it. Just keep using your workstation, and spend less effort on installation or repairs as you use that time to do what you love instead.
This flexibility makes casework extremely cost-effective over time. You'll never have to buy another desk because your current one isn't big enough—simply add another piece. If one day you decide that having two desks instead of one would be better, add or customize another one!
Free Consult with Knossos Furniture Casework Furniture—New York
Are you in the market for new furniture or trying to decide between custom millwork and casework options? At Knossos Furniture, we know how frustrating it can be to choose between these two options. Thankfully, we offer free consultations with our furniture design and construction experts so that you can fully understand all the options available and choose the perfect piece.
Contact Knossos Furniture at (718) 729-0404 today to schedule a free consultation with our furniture design and construction experts, whether it is for casework furniture or another beautiful piece you have in mind.