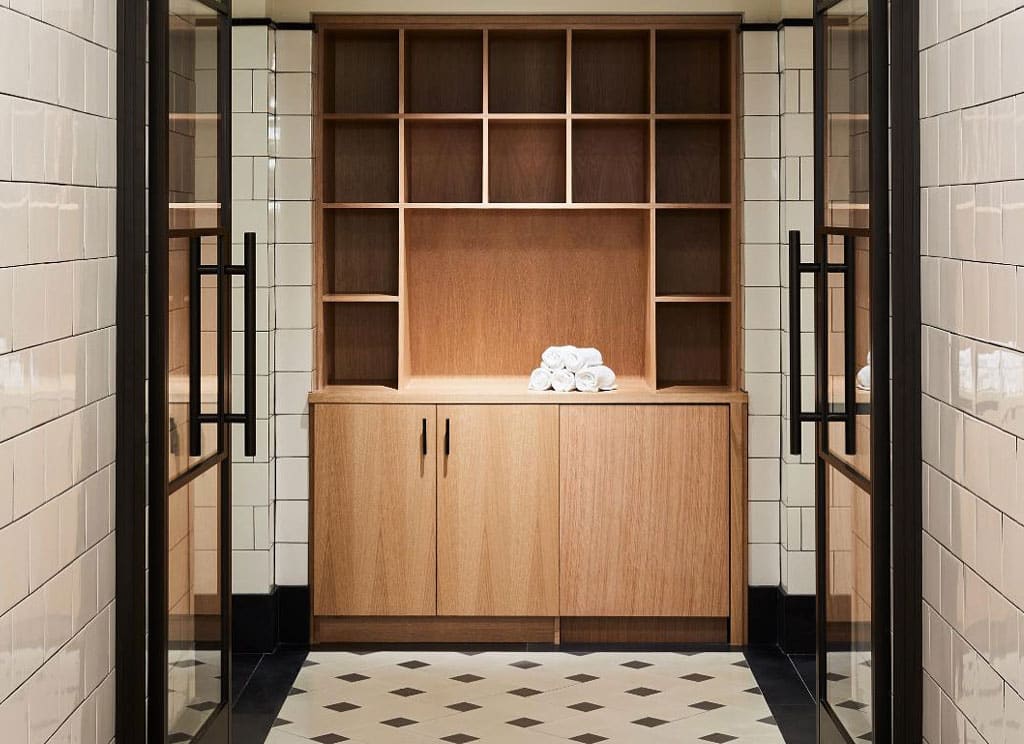 Have you ever felt like your home was not living up to its full potential? Random voids, strange shapes beneath stairs, or unused spaces that just gather dust are not doing your home any favors. Awkward corners or tiny storage closets are good examples of wasted space in an otherwise excellent home.
Fortunately, custom built-ins can easily resolve these issues. Learn about one-of-a-kind furniture options from Knossos Furniture Design.
Leverage Empty Spaces in Your Home with Custom Built-ins
Adding specially constructed furniture to your home optimizes the space. Features like built-in bookshelves and minibars add both functional and aesthetic value to the house.
1. Custom Shelves and Built-in Bookshelves
Do you have boxes of books or decorative items looking for a place to live? With built-in or floating shelves, you can put these items on display. Built-in shelving eliminates the need for standalone shelves or bookcases, freeing up floor space by utilizing vertical space. This can make the room appear larger.
Built-in shelves are especially beneficial for children's rooms. They add space for kids to place their books, school supplies, and other items. Once you install these shelves, you can remove bookshelves from the floor space, creating more room for bigger beds, computer desks, or extra furniture.
Another perfect spot for built-in shelving is the living room. They can serve as a great mini gallery for art pieces you want guests to see or for your favorite family photos to sit on display.
2. Custom Benches and Window Nooks
Sometimes, a room has excessive open space under or in front of a window. An empty wall surrounding the window space can make the room look awkward, unwelcoming, or simply displeasing to the eye.
The best way to resolve this is by building a window nook or bench into the wall just under the window. Window nooks create a cozy, adorable ambiance that gives any room more character. These types of custom built-ins can also make a room appear more open or airy.
Custom benches and window nooks serve many purposes. Built-in benches are a great place for reading or relaxing with a cup of coffee. Many people use living room window nooks as a place to display holiday decorations. These spots also make a perfect spot for the family pet to get cozy in the sun.
3. Custom Closets and Bedroom Storage
Most homeowners dream of having more storage space within their homes. Unfortunately, some homes were not built with storage in mind. Small homes or bedrooms with odd angles can benefit from larger storage spaces. This is especially true for tiny apartments in cities like New York. Getting custom cabinets in New York City can give you more room to store belongings and lead to an easier time navigating your living space.
Storage is an essential part of keeping the home clean and organized. When you create a custom storage area out of an awkward corner and use that space to create a closet or cupboard, you can clear up countertops and floor space that clutter used to occupy.
One example of built-in storage may look like a new closet in the bedroom. Instead of keeping your clothing in dressers that take up floor space, you can have a walk-in closet built that includes drawers and shelves. With various types of storage in your closet, you can store clothes, shoes, handbags, and more all in one spot.
4. Custom Kitchenettes and Mini Bars
Does your kitchen or dining room have underutilized spaces? Kitchenettes and minibars are excellent additions to open these areas & enhance you in-house design. These custom built-ins can add both function and fun to your home.
Many people find that mini bars are great for recreational dining areas. A new mini bar will give party guests a nice spot to sit and take in the night while sipping on their favorite beverage. It can also make for a great conversation spot when you have one or two friends over.
Most homeowners install kitchenettes in attached apartments or renovated garages to accommodate guests or tenants. You can convert an unoccupied corner into a space for a stove and kitchen sink to improve functionality.  Even if you have a nook or awkward place where two walls meet, a custom built-in kitchenette can fit the space perfectly.
Custom Built-Ins in NYC
Are you looking to revamp your home or address odd nooks and crannies throughout the house? Knossos Furniture Design can help! We provide personalized solutions to these spots, including custom cabinets in New York. Our team of designers will work directly with you to determine what your needs are and develop a plan that optimizes the space in the house.
To learn more about our custom cabinets in NYC, contact us online today or call (718) 729-0404 to schedule a consultation.