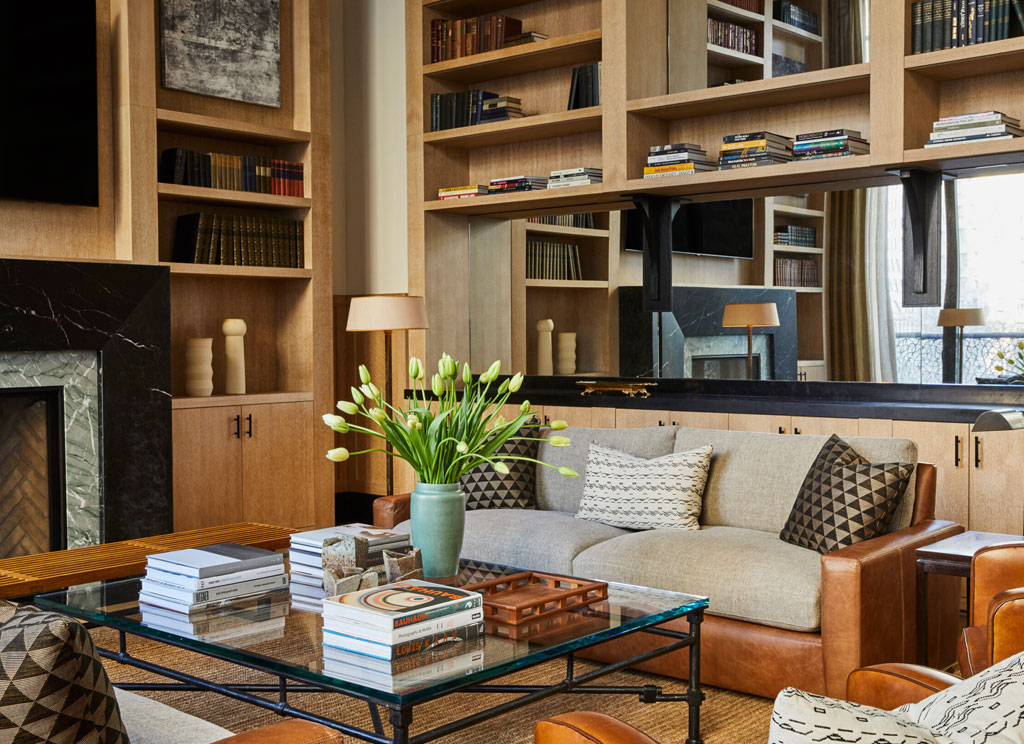 If you are involved in interior design or want to update your home, you might have come across the term "millwork design" while looking into ideas for your project. However, if you aren't sure what this is yet, you're not alone.
Here, the Knossos Furniture experts discuss how using millwork at home could transform your upcoming interior design projects.
What Is Architectural Millwork Design?
Millwork refers to any kind of wood used for interior design purposes. Think back to the earliest building days, when wood was the only material available. As in Medieval or Tudor-style designs, home builders and many others have used the millwork concept to create beautiful spaces.
Today, you can find an incredible variety of millwork options at a local home improvement store or online. You can choose from a wide range of colors to perfectly complement your decorating scheme, including different types of wood like:
Oak

Pine 

Mahogany

Cherry

Maple and more
What millwork design should you add to your home interior design project? Experts usually look into several factors, including the following:
The style of your room

The size of the home (or room)

The budget for the project
6 Millwork Design Ideas to Incorporate at Home
Coffered Ceilings
Coffered ceilings have boards across the ceiling that align with one another at regular intervals (usually every few feet). These boards can consist of wood or other materials like plastic or metal. You can paint and stain them in any color.
Coffered features are a simple and elegant way to add height and drama to any room. You often find this millwork in churches, but it also works beautifully in kitchens and bedrooms.
Built-In Cabinets
Do you want to make a statement about your home? Install built-in cabinets in any room of your house—even the bathroom. They offer several benefits, including the following:
Super easy to install

An array of sizes, styles, and colors 

A great way to add function and style to any room and value to your home
Wainscoting
Wainscoting is a style of wood paneling millwork that you can use to create a beautiful and exciting accent wall. It's often used in the same way as wallpaper, as an attractive alternative to painting. You can even apply it to other things besides walls, including floors and ceilings.
Are you looking for something that reminds you of the English countryside or something more modern? Wainscoting comes in many different styles and patterns. Whatever designs you have in mind, there's likely a millwork option out there that will work for you.
Accent Millworks Designs
Accent millwork is a simple way to add pizzazz to a space, including for the purpose of hiding an unsightly wall or door or creating a focal point in the room. These millwork design pieces contain many materials, including wood and metal. The accent you choose depends on the style of your home and what works best with your existing decor.
Mullioned Windows
Mullions, the vertical lines dividing a window, offer a great design element to play around with at home or in commercial architecture. It easily adds style to windows, and you can use them on their own or in conjunction with traditional panes of glass. Mullions also feature in a variety of materials, styles, and widths.
Here are some millwork ideas to consider in mullioned designs:
Wooden mullions give a more rustic look but still allow enough light through.

Aluminum mullions are more modern and sleek, allowing light into the room.

Stained glass mullions are ornate and intricate, which gives them a unique look that is perfect for more traditional homes.
Shiplap
Shiplap is a style of wood paneling known for its distinctive vertical grooves. It typically adorns warm and welcoming cottages, country homes, and farmhouses. If you want an easy way to add shiplap to your home, take advantage of the ready-made shiplap boards at your local hardware store before cutting boards yourself.
You might use shiplap on a built-in wall unit or entryway to add character to the room. You can also use it in a kitchen or bathroom to give the space a rustic but warm milieu.
What About Commercial Millwork Design–Is It a Thing?
Designs for commercial millwork are not all that popular. The term refers to all kinds of wooden products used in commercial spaces, including but not limited to:
Furniture

Architectural elements like beams and columns

Wall panels

Other decorative elements
In our experience, the main difference between commercial and residential millwork design choices would be the size of the projects. Commercial projects are typically larger and more complex, whereas residential designs focus on smaller spaces, like a kitchen or bathroom. However, many companies use this type of custom work, especially in high-end hotels and restaurants.
Do you want a space to feel unique or memorable? Designers use their knowledge of architecture, art history, and color theory to create a space that feels like it belongs in its environment while being pleasing to the eye. In fact, the design process for millwork can include everything you need, starting with a blueprint, CAD file, 3D model, or another digital mockup.
Why not create commercial spaces that are both functional and beautiful? It's rare to see commercial millwork, so most people only notice it when they arrive at one of the places that showcase it.
Get a Free Consultation for Millwork Design— in New York
Are you looking for a way to add unique decor and style to your home? Millwork is the perfect way to bring out your style preferences and make a statement with your interior. An experienced team like Knossos Furniture can guide you through the process to achieve your desired results and execute every aspect of the project perfectly.
Get in touch with Knossos Furniture at (718) 729-0404 today to create the look you're after in your next project in New York millwork design or anything else.