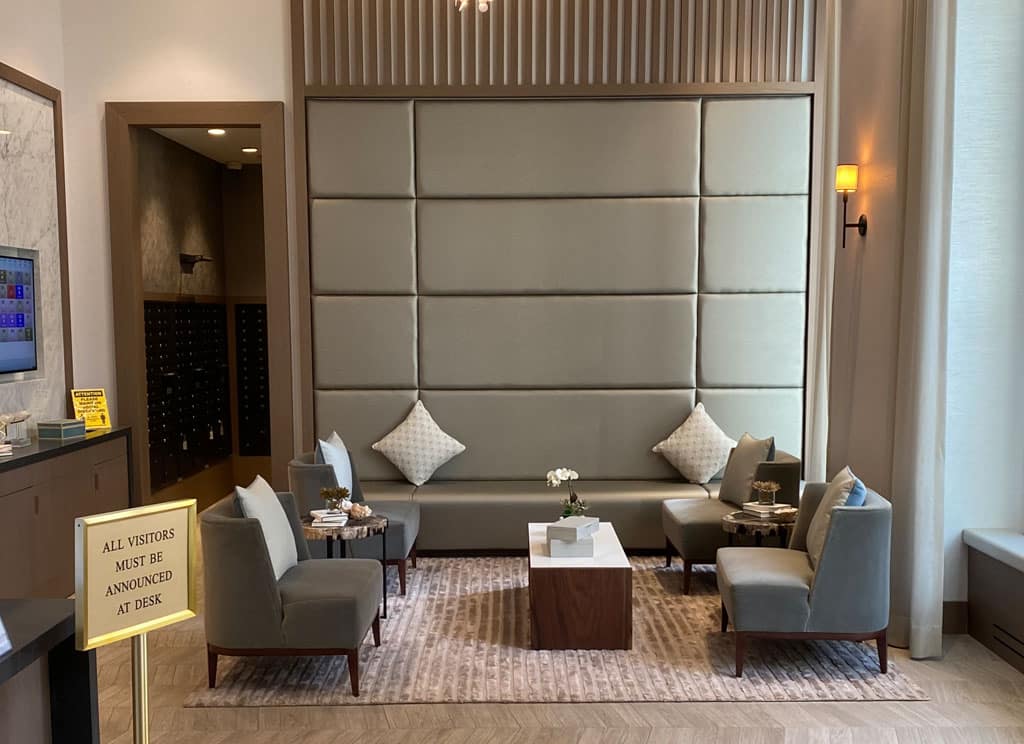 Article At A Glance
Custom furniture designs offer a unique way to showcase your personality and add individual flair to your home.
At Knossos Furniture, you can find a wide selection of stylish, customizable pieces that bring out the best in any interior design.
Expertly crafted with quality materials and attention to detail, these pieces will stand out for years to come.
From classic designs to modern trends, choose from furniture styles that reflect your personal taste and make any room shine.
Do you enjoy finding unique ways to express yourself to the world? Many people like to communicate their styles and tastes through the things they buy. Maybe you enjoy presenting your true self through your home décor.  
Using furniture to express your identity is also true for businesses. Upon entering a place of business, customers will make assumptions about the company based on its aesthetics. Standing out from the competition is one of the essential factors for any successful business.
Customized furniture designs are the way to go if you're looking for something to embody your tastes. Mass-produced furniture is sometimes a good fit for a home or business. Knossos Furniture Design can help you.
Why Buy Customized Furniture From New York?
It isn't easy to make a room look exactly right. It can be especially hard when you only look at pre-made furniture.  
For a residential or commercial interior, unique décor can make a space stand out like no other. For some, a rustic design will be a good fit. For others, a more modern aesthetic with neutral colors might be ideal.  
Whatever your furniture needs, our custom designers at Knossos Furniture Design can accommodate you. 
Is Custom Furniture Affordable? 
By its nature, custom furniture will cost more than most mass-produced options. Whether that cost is worth it depends on several factors.  
The style you seek will be one of the main factors. A room decorated in a minimalist, industrial style is unlikely to cost the same as a room decorated in a more elaborate French Country style. So you'll need to appropriately budget when considering the affordability of custom furniture. 
Of course, this calculation changes significantly when comparing residential needs vs. commercial space furniture. A corporation often uses custom furniture to distinguish itself for the sake of business client or employee satisfaction. 
Gauge what is important for you or your business and figure out where custom furniture would be the best fit.
Finding the Perfect Color 
Good color is visually appealing, but the best color palette evokes a feeling. The most important question you should ask when attempting to pick the perfect color is what you want the color to represent. For an individual, this could be their personality; for a business, it could help characterize their public image.  
Bright, vibrant colors can represent a more fun and upbeat environment, while neutral colors are a better fit for a more serious and professional atmosphere. Your favorite color may not always be the best color for a room, but it's always worth considering. 
Color has many other considerations than how visually appealing it may appear. Whether we consciously recognize it or not, color means something to us. Here are some of the ways that our culture assigns color a deeper meaning.   
Red – Energy, strength, and confidence

Blue – Calm, security, and reliability

Green – Harmony, balance, and luck

Gray – Neutral, mature, intelligent

 
Because people recognize color in this way, color must represent us properly. Make sure that the colors you choose not only look good but that they send the message that you want to send. 
A Comprehensive and Inspired Theme 
As important as color can be for decoration, it is only one part of a larger theme. A functional and comprehensive style can make a space feel tailor-made. And with customized furniture, you can fill nearly any style and theme you want.  
Nowadays, you can create a wide variety of appealing styles for commercial and residential interiors. Finding a theme that is both attractive and fits a comprehensive aesthetic can take time and effort. Some of the most common furniture themes are:  
Country style

– Revolves around a classic, rustic style. Often incorporates pieces of Americana and antiquated tools.

Minimalist style

– Minimalist styles focus on getting the most out of the least. This theme typically involves more open space and less clutter, with simple furniture designs.

Maximalist style

– Maximalist style is the antithesis of minimalist style. Maximalist themes generally employ eye-popping colors, loud furniture, and a general look of organized chaos. 

Contemporary style

– This theme generally fits the modern home décor trend. Contemporary décor often utilizes neutral colors and emphasizes sharp corners and well-defined geometry.
No matter which style you choose, you'll want to commit to it. After all, no one wants to be disappointed with their furniture choice. Refurnishing again soon will cost time and money you almost certainly don't want to spend. 
Building a Brand Through Custom Design 
A successful business knows how to handle its back end. But to overlook the customer-facing side of the business would be a significant miscalculation. When a customer enters a business, the aesthetics should present the company in the best possible light. 
As human beings, we are inevitably drawn toward beauty. For good or for ill, we will make immediate judgment calls based on how something looks. A business is not immune to this phenomenon.  
When a customer first comes through the doors of your business, they will make assumptions based on the interior decorations. With custom furniture, you can make sure that the cover of your book makes the best impression it can.  
For help with your custom furniture ideas, contact us at Knossos Furniture Design for a consultation: in person at our Queens studio or online.
Custom Furniture for Spaces of All Kinds 
If you are ready for custom furniture, we're ready to help. Our team at Knossos Furniture Design, based in Woodside, Queens, New York, is here to offer the highest quality furniture for your residential and commercial needs.  
No matter the style or colors that you want, we can make the customized furniture types you need. We have created high-end customized furniture for Upper West Side residences and stunning but functional custom furniture for commercial and industrial spaces and middle-class residential homes. Check out our Queens furniture designs portfolio for more insight into what we do. 
Call us at (718) 729-0404 to get started on your dream décor!